WE ARE HOME FOR AIDS ORPHANS
Home for AIDS Orphans was initially established as the United Church of Zambia Mission Partners Mwandi by Dan and Paula Van Zyl in 2005. In 2015 they became a registered Not for Profit Organization and began operating as Home for AIDS Orphans.
Dan grew up in Mwandi, where his father was a trader and he became very involved with refugee projects through the UN during the various uprisings in Zambia, Zimbabwe and Mozambique. Paula was born and raised in California, but grew to love Africa, during her many years of traveling through the area. They met while Paula was in Africa on an animal conservation project and Dan was working for the UN. They both decided to return to the village of Dan's roots, Mwandi, and open the area up to volunteers to help the poverty-stricken people in the village, as well as giving visitors an opportunity to learn about life in a rural African village. They are passionate about their work and have already helped tremendously in many people's lives. Sadly, Dan passed away in February 2019 and is buried in Mwandi.
Paula has a constant battle on her hands raising funds to keep the projects going. In October 2020 Paula and her daughter Amelia saw it was time for an American corporation to be formed to assist Home For Aids Orphans survive especially during the covid-19 pandemic with no volunteers coming in, no money was coming in. Compass Zambia was formed and is a non-profit 501 c-3 Charity registered in California. This allows Americans to donate and get a tax credit. There is an easy to use "donate button" on the website compasszambia.com.
Home For Aids Orphans works directly with the local people and listens to what they want and what they need not what someone wants to give them. They believe in helping them to help themselves.
Volunteers come from all over the world ranging in age from 7 to 75 years old and are accommodated in en-suite fully tiled rooms with beds, pillows, bottom fitted sheets, full electric power, fans, mosquito nets, flushing toilets and hot and cold showers, as of July 2021 there is a dorm room that sleeps 10 and a smaller dorm with 4 beds a 6 bed dorm, a smaller room with 2 comfortable beds, in addition there are also large canvas safari tents with beds, mattresses and fitted bottom sheets. There is also a large volunteer kitchen as well as outside showers that have been completely refurbished are fully tiled with hot and cold water. The entire property is shaded by large trees, lovely bushes and flowers with a 6-foot brick wall that completely surrounds the property and provides privacy as well as security.
Paula lives on the property along with Matt, her partner in the organization, and one of the two cooks they also employ a night watchman in case any of the volunteers can't sleep or need some kind of assistance in the night. Mwandi is a very safe secure village full of culture and rich in tradition, it is not a tourist destination but a real African village the people are friendly and appreciate all that is done to help them. They also employ two cooks, five male staff members who help with the building and the project supervisor Matt Burditt a former volunteer who came back to stay in 2007 he is from the UK. You are never alone in Mwandi.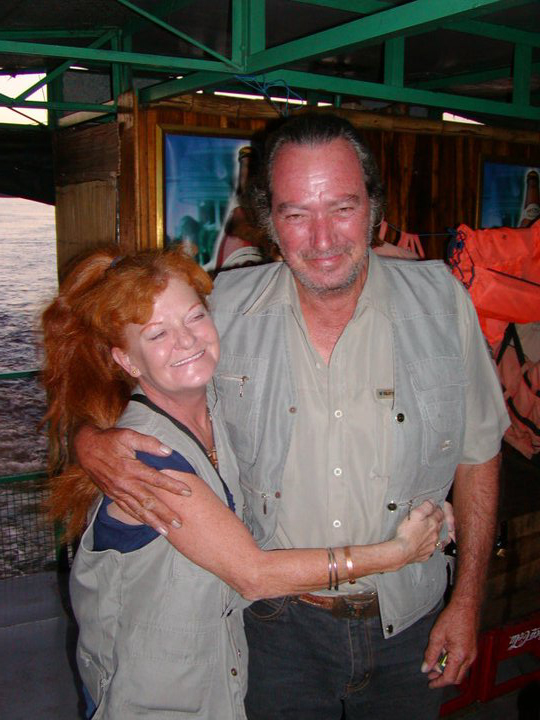 PROGRAMS
Read about our programs
PROJECTS
Read about our projects
MWANDI
Read about our village of Mwandi